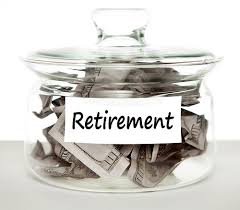 Dear MCEPC Members and Friends,
The Montgomery County Estate Planning Council
Presents…Our Annual Seminar
Retire Well, Can Your Clients? Can You?
When: Thursday, June 4, 2015, 1:00pm-4:30pm, followed by Cocktails/Hors d'oeuvres from 4:30-5:30pm.
Registration begins at 12:45pm
Where: The Montgomery County Community College College Hall (lower level)
link to the campus map: http://www.mc3.edu/about-us/directions-and-maps/map-cc
Will offer attendees up to 3 hours of CE Credit for CLE, CPA, CFP, CTFA and PACE
Speakers:
• Damian Delloso, Transamerica Capital, Inc., "Social Security Claiming Strategies"
• Nancy Ryan, Esq., Blank Rome LLP, "Distributions from Qualified Plans"
• Jessica Dahill, Wells Fargo Wealth Management, "Why 70% of Widows fire their Advisors"
We are pleased to welcome our Sponsors:
Gold Sponsors:
• Montgomery County Community College
• The Philadelphia Foundation
• National Penn Investors Trust Company
Silver Sponsors:
• Foulkeways at Gwynedd
• Melmark
• IKOR
• Sierchio & Towsey CPAs LLP and The Sierchio Financial Group
• Samuel T. Freeman & Co.
• Diccianni Financial Group, Inc
• R.O.S. Center Pennsylvania
• Wouch Maloney & Co., LLP CPAs
We hope to see you there!
Please Feel Free to pass along to others you think may have an interest.
Also...
Join us at P.J. Whelihan's! The MCEPC is hosting a drop-in networking event for members and non-members on Wednesday, May 20, 2015, 5:00 PM – 7:00 PM. Join colleagues, friends and other MCEPC members for good conversation and networking in a casual, fun atmosphere.
Light Appetizers and Cash Bar (Drink Specials) will be available.
Bring a prospective member!!
No cost to attend, but pre-registration is encouraged for planning purposes. Walk-ins are welcome.
Agenda: Happy Hour
Wednesday, May 20, 2015
5:00 PM – 7:00 PM
Location: P.J. Whelihan's, 799 DeKalb Pike, Blue Bell, PA 19422
We have over 160 members and our meetings are well-attended, fun and educational. Typically, we have 60 - 75 members and their guests attending each of our regular dinner programs throughout the year.