Wealth Management & Planning Across the Generations
Date:
Monday, February 22, 2016
Location:
The William Penn Inn
Speaker:
Kip Schaefer, CFP® and Matthew Pritzkur, Bernstein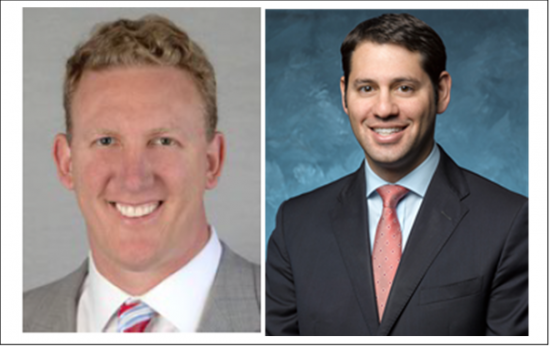 Kip Schaefer, CFP® and Matthew Pritzkur will discuss "Wealth Management and Planning Across the Generations", and the differing considerations needs and wants for Traditionalists, Baby Boomers, Generation X, and Generation Y/Millennials. Planning includes defining goals, creating an investment plan and strategy, coordinating the overall investment plan, and monitoring.
Kip Schaefer is a Vice President and Financial Advisor in the Philadelphia office of Bernstein. Prior to joining the firm in 2014, Kip was the vice president of institutional business development with National Philanthropic Trust. Before that, he was a managing director/principal with Bear Stearns & Co.
Matthew Pritzkur has been with Bernstein as a member of the Washington, D.C. office since October 2005. He currently works as a Senior Analyst in the firm's Wealth Planning and Analysis Group. Matt graduated from the University of Delaware, where he earned a BA in economics, was a founding member and manager of the Blue Hen Investment Club.
Our thanks to The Sierchio Financial Group for being the sponsor of this program. Materials regarding their services will be made available at the meeting.