Divorce and Estate Planning - Breaking up is Hard to do
Date:
Thursday, June 9, 2016
Location:
The Montgomery County Community College - Atrium
Speaker:
Speakers: John A. Terrill, Esq., Cheryl L. Young, Esq., Rebecca C. Perkins, CDFA, Moderator: Jennifer A. Kosteva, Esq.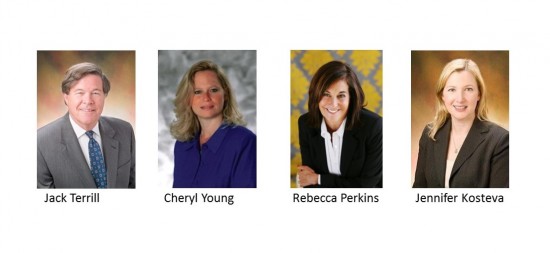 Will offer attendees up to 3 hours of CE Credit for CLE, CPA, CFP, CTFA and PACE
Join us for this interactive seminar led by a panel of leading matrimonial and estate planning lawyers and a senior financial analyst. A general overview of the divorce process will be provided, including various procedural aspects of divorce, the division of marital assets, and the determination of spousal support and alimony. The panelists will also address financial considerations of divorce, including the evaluation of assets for equitable distribution purposes (not all assets are created equally), income tax considerations, and family budgeting.
This course will also take a look at the intersection of divorce and estate planning. Learn what effect divorce has on one's existing estate planning documents and what happens if a party becomes ill, loses capacity or dies during a divorce proceeding. The role of trusts in divorce will also be discussed. For example, the panelists will address the extent to which trust assets may be reachable for equitable distribution or support purposes, and how to deal with irrevocable trusts, such as ILITs and QPRTs.