How to Prepare Fiduciary Accounts and Avoid Common Traps
Date:
Monday, February 27, 2017
Location:
The William Penn Inn
Speaker:
Thomas Boulden, Esq. and Kevin Birkhead, Esq. Timoney Knox, LLP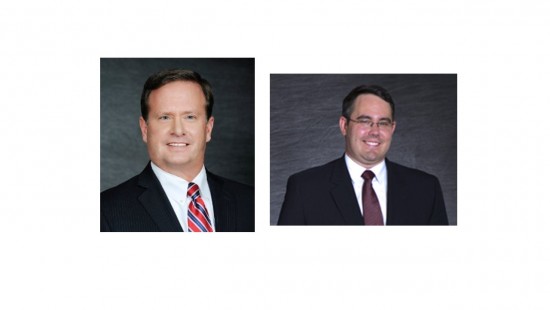 Mr. Boulden and Mr. Birkhead will discuss closing an estate and the options that the executor or administrator has for terminating the estate; informally by settlement agreement, or formally by court approval. Considerations include whether or not there were creditors, debts that may have had to be compromised, family dynamics and the general tenor of the estate administration.
Thomas Boulden is a partner at Timoney Knox, LLP, and focuses his practice in estate litigation. In his 20 years of representation of clients in the Orphans' Courts of Pennsylvania, he has extensive experience in the areas of will contests, trust, fiduciary and surcharge litigation as well as guardianships for incapacitated persons. He has experience representing both fiduciaries and beneficiaries. In addition to litigation matters, Mr. Boulden assists and counsels clients in estate planning and the review and interpretation of estate documents.
Mr. Boulden is a frequent author and lecturer on estate litigation and estate planning areas for the Pennsylvania Bar Institute and the Montgomery Bar Association. He is a member of the Pennsylvania, Montgomery and American Bar Associations. As a member of the Montgomery Bar Association, he has been the chair or co-chair of the Orphans Court Rule Committee for the years 1993-2001 and 2003-2008. Mr. Boulden presently serves as the Vice Chair of the Montgomery County, 2015 Probate and Trust Section.
Mr. Boulden has been honored with inclusion in Best Lawyers in America© from 2007-2017.
Mr. Birkhead assists individuals, families and business owners with estate planning (including preparation of wills, health care declarations (living wills) and powers of attorney) and provides special attention to each client's unique goals and family dynamics. He works collaboratively with his clients to structure estate and business plans to achieve their objectives with maximum tax efficiency. Kevin also has extensive experience in estate and trust administration.
Kevin represents closely-held businesses on a broad array of issues, including organizing corporations, partnerships and limited liability companies; assisting with the purchase or lease of real property, and negotiating employment and commercial contracts. He has advised clients on numerous capital transactions including asset purchases, corporate mergers and acquisitions, conversions, and reorganizations. He has implemented financing, and facilitated the partnering of businesses and investors through the creative use of joint venture agreements, limited partnerships and other vehicles. In addition to assisting clients with planning and transactional matters, Kevin has experience in the litigation of business and estate disputes.
Kevin was recently chosen to partake in the Montgomery County Bar Association's Leadership Academy for the class of 2017.
Our thanks to Litemovers.com for being the sponsor of this program. Materials regarding their services will be made available at the meeting.