Joint Meeting with BCEPC - A Night with the Orphan's Court Judiciary
Date:
Tuesday, April 25, 2017
Location:
Doylestown Country Club
Speaker:
Honorable C. Theodore Fritsch, Jr. of the Bucks County Orphan's Court; and Honorable Lois Murphy of the Montgomery County Orphan's Court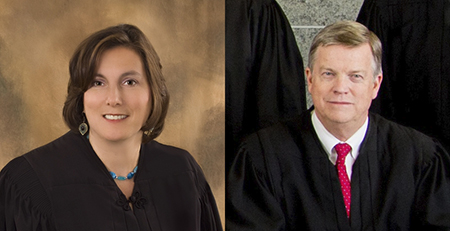 Join us for a panel discussion about the Bucks and Montgomery County Orphan's Court.
Judge C. Theodore Fritsch is the Administrative Judge of the Orphan's Court of the Bucks County Court of Common Pleas. Before joining the Bucks County Bench in 2004, he was a partner in the Langhorne law firm of Wood and Floge. From 1986 to 2001, he served as the Chief Deputy District Attorney in Bucks County. Judge Fritsch is a former board member of TODAY, Inc., and Probation Volunteer Serves (now VITA), and has been a guest lecturer at Temple University and the Bucks County Community College. He is also past President and a current member of the Bucks County Inns of Court.
Judge Fritsch received his J.D. degree from the Dickenson School of Law and his B.A. from Denison University.
Judge Lois Murphy is a Judge of the Court of Common Pleas in Montgomery County, assigned to the Orphans' Court Division. She has been serving since January 2010 and succeeded the Honorable Stanley R. Ott as Administrative Judge of the Orphans' Court Division in January 2015. The Orphans' Court Division approves adoptions, and hears a wide variety of matters including terminations of parental rights, guardianships, will contests, trust and estate matters, and matters related to minor's estates and non-profits.
Judge Murphy is a member of the Pennsylvania Supreme Court's Advisory Council on Elder Justice in the Courts, and serves as the co-chair of the Orphans' Court Section of the Pennsylvania Conference of State Trial Judges. She also serves as the co-chair of the Pennsylvania Courts Working Group on Public Access.
Judge Murphy graduated from Harvard College in 1984, magna cum laude and Harvard Law School in 1987, cum laude.
Judge Murphy served as a law clerk to the Honorable George C. Pratt of the United States Court of Appeals for the Second Circuit, then served as a trial and appellate litigator in the Civil Division of the United States Department of Justice, and then as in-house counsel to a national non-profit organization advocating for women's rights. Judge Murphy practiced law at Morgan Lewis in Philadelphia and at Heckscher, Teillon, Terrill & Sager, in West Conshohocken, Pennsylvania. She is a frequent lecturer on topics including Guardianships, Access of Justice for Older Adults, End of Life Decisions, Orphans' Court practice and procedure, and the Pennsylvania Uniform Trusts Act.
Thank you to our meeting sponsors:
http://www.artappraisalfirm.com/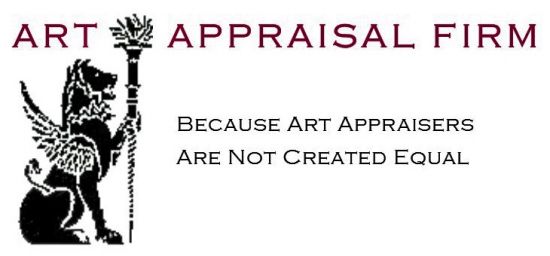 and