When the Primer Ignites No More (Guns in Estates)
Date:
Monday, November 27, 2017
Location:
The William Penn Inn
Speaker:
Joshua G. Prince, Esq.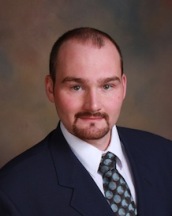 The tradition of gun use and ownership in Pennsylvania predates the creation of the Commonwealth. Early trappers, hunters, and explorers relied on their long guns for survival. Gun use and ownership remains important to this very day. Hunting is not the only source or motivation for Pennsylvania gun ownership. Military veterans and collectors play a significant role in the profile of the Pennsylvania gun owner, and not surprisingly guns of all kinds frequently show up as assets in Pennsylvania estates. Because the nature of gun ownership is colored by gun use in crime and the politically charged dialogue that often surrounds discussions about guns, understanding the rules concerning the proper disposition of guns in estates is important for estate planning professionals.
This course will cover the meaning of terms related to gun use, estate planning issues with firearms, and estate administration issues with firearms.
Joshua is very Rights oriented and as such, has focused his practice on Firearms Law and has become the Chief Counsel of the Firearms Industry Consulting Group® (FICG®), a division of Civil Rights Defense Firm, P.C., where he has represented more than 2000 individuals, 300 Federal Firearms Licensees (FFLs) and several dozen gun clubs/ranges on various state and federal issues. He is an avid firearms collector and target shooter, who owns numerous Title II (NFA) firearms, as well as, Title I firearms. More importantly, he understands the need for a dedicated firearms lawyer who will ensure that the State and Federal Right to Keep and Bear Arms will not be infringed. Joshua has taught numerous Continuing Legal Education (CLE) seminars on Firearms Law for the Pennsylvania Bar Institute, local bar associations and even the National Rifle Association (NRA). He also frequently posts videos on FICG's® YouTube Channels – FICG Federal and FICG Pennsylvania – advising individuals, FFLs, and gun clubs/ranges of improtant firearms law related issues.
Select Major Cases
John Doe, et al. v. City of Philadelphia, et al. – Class action lawsuit against the City of Philadelphia and several other defendants relating to their publication of statutorily confidential information, which resulted in a $1.425 million dollar settlement and a number of policy changes.
Barbara Hench, et al., v. Perry County Sheriff Carl Nace – Successfully represented Sheriff Nace, pro-bono, in an action by the Perry County Auditors to force him to disclose statutorily confidential information.
Justin Dillon v. City of Erie – Successfully established that preemption precludes the City of Erie's
ordinance criminalizing the possession of firearms in a city park.
Caba v. Weaknecht – Before the Commonwealth Court, successfully established both a liberty and property interest, for procedural due process purposes, in an issued license.
Andrew Dissinger v. Manheim Township School District – Represented Mr. Dissinger in an action regarding violations of his due process rights, which the Commonwealth Court confirmed. Thereafter, represented Mr. Dissinger in a federal civil rights deprivation action in the Eastern District of Pennsylvania, which resulted in a settlement.
Published Law Journal Articles
Select Published Articles
Select Seminars Taught
My Estate Has Firearms, Now What? – 15th Annual Estate & Elder Law Symposium, PBI – Feb 12, 2014 and Feb. 20, 2014 and 20th Annual Estate Law Conference, PBI – November 14, 2013
Firearms and Real Estate in Estates – Estate Planning Council of Lehigh Valley – 2013
Firearms Law & The Second Amendment Symposium – View from the Street:
Firearms Law in Pennsylvania and New Jersey, National Rifle Association (NRA) – 2012
18th Annual Estate Law Institute Firearms in Estates Pennsylvania Bar Institute, 2011
Pennsylvania Gun Crimes and Sentencing Montgomery Bar Association, Criminal Defense Bar, 2011
Firearms in Estates Pennsylvania Bar Institute, 2011
Firearms 101 What Every Practitioner Needs to Know about Firearms Law Berks County Bar Association, 2011
Firearms in Estates and Trust Dauphin County Bar Association, Cumberland County Bar Association, and Berks County Bar Association, 2008 2009.
Thank you to our Sponsor, The Montgomery County Foundation, http://mcfoundationinc.org/