Bitcoin & Cryptocurrencies - Implications for Wealth Management
Date:
Monday, April 23, 2018
Location:
The William Penn Inn
Speaker:
Peter D. Hardy, Esq. and Jenna R. Millman, Esq., Ballard Spahr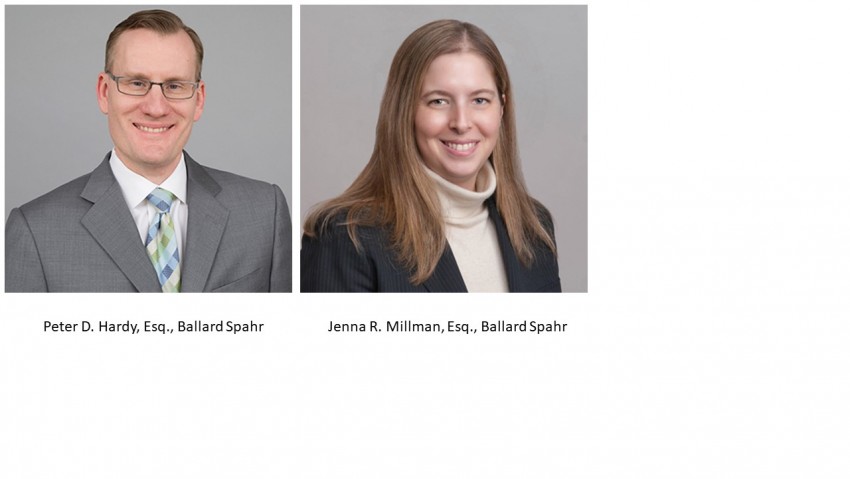 The use of cryptocurrency and related technology by legitimate investors and consumers continues to rise across the globe. This presentation will set the stage by summarizing the mechanics of cryptocurrency, how it works and is stored, its "pseudo-anonymous" nature, and its growing use and acceptability. We then will discuss how the IRS taxes cryptocurrency, and some recent enforcement actions relating to the historically low rate of taxpayer reporting of cryptocurrency gains. Finally, the presentation will focus on cryptocurrency issues specific to estate planning, including the need to ensure that heirs will be able to track and access an estate's digital assets, potential language for wills and trusts, and dealing with previously unreported assets.
Peter Hardy, Esq. advises corporations and individuals in a range of industries against allegations of misconduct—including tax fraud, money laundering, Bank Secrecy Act violations, identity theft and data breach, and other financial crimes. He oversees internal investigations, advises in potential disclosures to the Internal Revenue Service, and has litigated complex criminal matters at the trial and appellate levels.
Before entering private practice, Peter Hardy spent more than a decade as a federal prosecutor. He served as an Assistant U.S. Attorney in Philadelphia, where he focused on fraud and tax cases. He also served as a trial attorney for the Department of Justice's Tax Division in Washington, D.C.
A national thought leader on the subject of criminal tax and money laundering law, Peter Hardy is the author of Criminal Tax, Money Laundering, and Bank Secrecy Act Litigation, a well-reviewed and comprehensive legal treatise on the litigation of criminal tax, money laundering, and Bank Secrecy Act cases. Peter is the leader of Ballard Spahr's Anti-Money Laundering Team and the co-leader of the firm's Virtual Currency Team.
Jenna R. Millman, Esq. concentrates on taxation and estate planning, succession planning for closely held and family businesses, and estate and trust administration. In particular, she designs and helps implement complex estate plans for high-net-worth individuals and families in the United States and abroad. She also represents beneficiaries and fiduciaries in all aspects of estate and trust administration.
Our thanks to Semanoff Ormsby Greenberg & Torchia, LLC for sponsoring this meeting.