Medicaid Long Term Care Benefits: Navigating Pennsylvania's Estate Recovery Program
Date:
Monday, October 22, 2018
Location:
The William Penn Inn
Speaker:
Robert C. Gerhard, III, Esq., Elder Law Offices of Gerhard & Gerhard, P.C.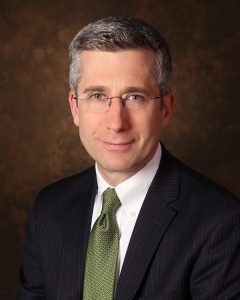 Elder law attorney Robert C. Gerhard, III will explain Pennsylvania's Medicaid Estate Recovery Program in detail so you can obtain the best possible results for your clients. Attorney Gerhard will discuss how to protect the estate's personal representative from personal liability, address the claim in accordance with statutory priorities, obtain waiver of the Medicaid payback in appropriate cases, implement estate planning techniques to minimize estate recovery where possible, and best practices to have the Pennsylvania Department of Human Services approve reasonable legal and fiduciary fees ahead of its claim.
Mr. Gerhard is a shareholder in the Montgomery County elder law offices of Gerhard & Gerhard, P.C. located in Jenkintown, Pennsylvania. He is author of the law treatise Pennsylvania Medicaid Long Term Care 2018, and the Pennsylvania Medicaid Long-term Care Lawsource, both published by the George T. Bisel Company. He devotes his practice exclusively to elder law matters. Mr. Gerhard is certified as an elder law attorney (CELA) by the National Elder Law Foundation. He served as chair of the Montgomery Bar Association's Elder Law Committee for over fifteen years, and is past chair of the Pennsylvania Bar Association's Elder Law Section. Mr. Gerhard is a member of the Montgomery County and Philadelphia Estate Planning Councils, the National Academy of Elder Law Attorneys, and is President-elect of the Pennsylvania Association of Elder Law Attorneys (PAELA). He received his law degree (J.D.) from the Dickinson School of Law and earned his tax law degree (LL.M. Taxation) from the Villanova University School of Law. He served as law clerk to the Honorable Theodore S. Gutovicz in the Philadelphia Court of Common Pleas, Orphans' Court Division. He has been honored with Martindale Hubbell's highest lawyer rating of AV® for legal ability and ethics, and has been selected for inclusion in 2005 - 2018 Pennsylvania Super Lawyers® and Philadelphia's Best Lawyers® 2018 edition in the field of elder law.
Credit Hours: One hour for Attorneys, CPAs, CFPs®, CTFAs, Insurance
Thank you to the Montgomery County Foundation, Inc. for sponsoring this meeting. Please visit their website at http://mcfoundationinc.org/.