Fakes and Forgeries in the Art World
Date:
Monday, November 26, 2018
Location:
The William Penn Inn
Speaker:
Matthew Wilcox, Freeman's Auction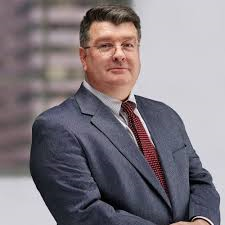 The problem of fakes and forgeries impacts everyone from the casual collector to the fine art asset investor, as well as the museum curator, gallery owner and academic. Not confined to fine art, all forms of high-value property (from baseball cards to Rolex watches, Renoirs to pocket books) have been, and continue to be, faked by evermore sophisticated fraudsters seeking to swindle both the unwitting public and cognoscenti alike. Integral to this discussion are the issues of the authentication process, professional standards, international trade, the black market, and the ever-growing intersection of big art and big money. The history of fakes and forgeries has deep roots and cultural implications that will also be explored.
Matt Wilcox is Vice President of Trusts & Estates at Freeman's Auction House and an active estate appraiser of fine art, furniture and decorative arts. A graduate of Bowdoin College, he holds a Master's degree in Art History from UNC-Chapel Hill and a graduate certificate in Museum Studies from George Washington University. He is also an alumnus of the Intercollegiate Center for Classical Studies in Rome, Italy, the American School for Classical Studies in Athens, Greece, and the Attingham Summer School in England. He has been a board member of the Foundation for Appraisal Education and has been accredited by the Appraisers Association of America since 2005.
Thank you to Freeman's for sponsoring this meeting. Please visit their website at https://www.freemansauction.com/.