2019 Heckerling Review
Date:
Monday, February 25, 2019
Location:
The William Penn Inn
Speaker:
Richard H. Greenberg, Esq.; Greenberg & Schulman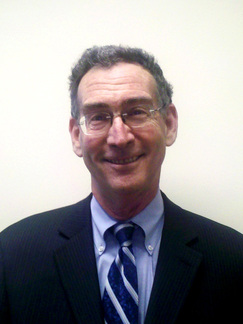 5:30pm Cash Bar, 6:15pm Dinner, 7:00-8:00pm Council Business and Program
The 53rd Annual Heckerling Institute on Estate Planning was chock full of the usual goodies, but the advent of the Tax Cuts and Jobs Act of 2017 brought a bevy of new topics and discussions which render our ever-changing world of estate planning more challenging.
This presentation will address some of the key points from the Institute including Basis, Sections 199A Final Regulations, The Multiple Trust Regulations, Planning with the "bumped up" Basic Exclusion Amount, The End of the Excess Deduction on Termination, Powell vs. Commissioner, Economic Opportunity Zones - Section 1400Z, Choice of Entity, State Income Taxation of Trusts, Divorce and the 2017 Tax Act.
Richard H. Greenberg is Senior Partner of Greenberg & Schulman, Attorneys at Law in Woodbridge, New Jersey, where he focuses on estate planning and estate administration, tax matters and business and corporate matters.
A Fellow of the American College of Trust and Estate Counsel (ACTEC), Mr. Greenberg is the Former Chair of the Taxation Law Section of the New Jersey State Bar Association, the Former Chair of the Board of Consultors of the Real Property, Trust and Estate Law Section, Co-Chair of the Estate and Gift Tax Committee of the Taxation Law Section, a member and former Chair of the Corporate Tax Committee and a member of its Inheritance Tax and Partnership Tax Committees. He is the former President of the Greater Middlesex/Somerset Estate Planning Council and member and Former Chair of the Essex County Bar Association Tax Committee, a member of the New York State Bar Association and its Tax, Trusts and Probate Committees, the Estate Planning Council of Central New Jersey and the Tax Committee of the Middlesex County Bar Association. Named as one of New Jersey's Top 100 Lawyers, he is a frequent lecturer and author on numerous estate planning and estate administration topics.
Mr. Greenberg received his B.B.A. from Case Western Reserve University, his J.D. from St. John's University and his LL.M. in Taxation from New York University.
Thank you to Semanoff Ormsby Greenberg & Torchia, LLC for sponsoring this meeting. Please visit their website at https://sogtlaw.com/.