What is it Worth?: Valuables Appraisals
Date:
Monday, November 25, 2019
Location:
The William Penn Inn
Speaker:
Benjamin A. Farina, Freeman's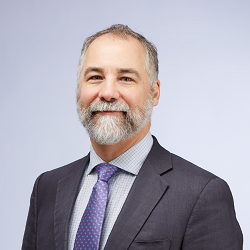 Bonus presentation: Test your knowledge about auction markets. There will be prizes!​
It has been said that a typical home contains over 3,000 pieces of personal property. Often these include fine arts, antiques and jewelry of undetermined value. One of the roles a Trust & Estates attorney or fiduciary must fulfill is to ensure that the personal property in an estate is properly identified and valued for tax purposes, distribution among heirs or eventual monetization. This must be done in the most accurate, efficient and ethical manner.
Our speaker will walk participants step-by-step through the appraisal process from proposal and initial walkthrough to the issuing of a finalized appraisal. Not only will the process be outlined, but also some common misconceptions will be addressed. In addition, our speaker will discuss post-appraisal strategies in selling, donating or disposing of personal property in a manner that best serves client's needs.
Ben Farina serves as Vice President of Freeman's and is the Department Head for Asian Arts. From the Philadelphia area, Farina has always been interested in the Arts. He first joined Freeman's as the Gallery Director in 1992 and has returned after more than 20 years in the field.
5:30pm Cash Bar, 6:15pm Dinner, 7:00-8:00pm Council Business and Program
Credit Hours: One hour for Attorneys, CPAs, CFPs®, CTFAs, Insurance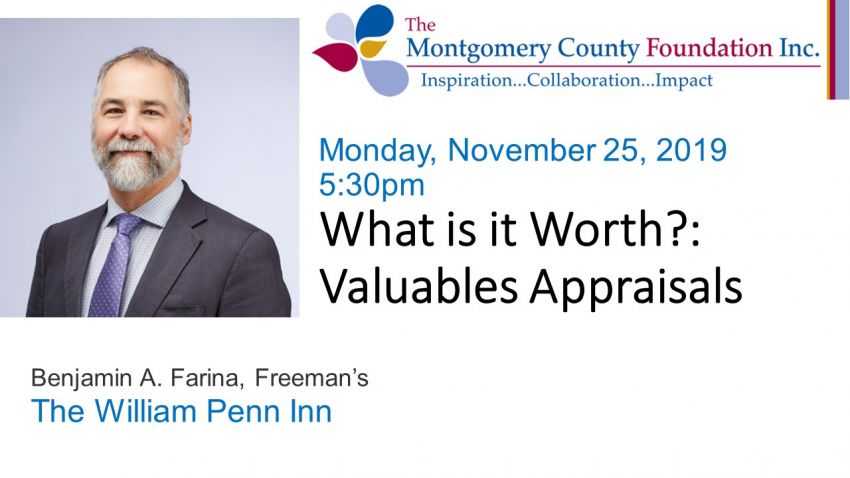 Thank you to The Montgomery County Foundation, Inc. for sponsoring this meeting. Please visit their website at http://www.mcfoundationinc.org/