Using CRUT to SECURE the benefits of a stretch IRA trust
Date:
Tuesday, April 27, 2021
Location:
Online Webinar from your location
Speaker:
Charles Bender - Partner, Fox Rothchild, LLP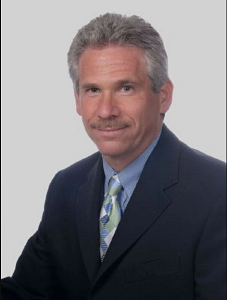 MCEPC & BCEPC Joint meeting hosted by the BCEPC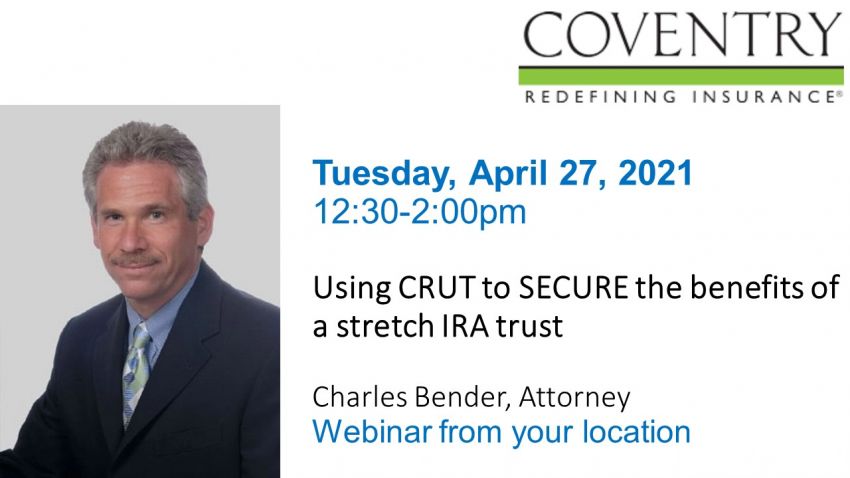 The new 10-year payout for most retirement plan accounts has created renewed interest in naming a charitable remainder trust as beneficiary to avoid income tax on retirement account assets. For the charitably inclined client, naming a CRUT as the beneficiary of a retirement account can be a very attractive plan. But, it's also worthwhile for clients who have only a mild interest in charitable beneficiaries. More clients may be interested in charitable beneficiaries when they realize how little it may reduce the value of their assets that will pass to their families.
About the Speaker: Chuck is a frequent lecturer and writer on tax and estate topics. He has been a pioneer in incorporating the computer into the practice of law, drafting document assembly systems for preparing complex estate planning documents, and developing spreadsheet and PowerPoint presentations to make even the most complicated estate planning concepts simple for others to understand. In addition, Chuck is President of the Bucks County Community College Foundation and chairs the organization's Executive Committee . He is also on the board of All Vets USA, Inc., a 501(c) (3) organization that supports veterans causes.
1 hour Continuing education credit is approved for this course for PA Attorneys and Accountants. CE for CFPs and Insurance professionals is pending.
Thank you to Coventry for their generous sponsorship of this meeting. Please visit their website here: https://coventry.com/
A zoom link will be send the day before the event.