Socially Responsible Investing
Date:
Wednesday, October 20, 2021
Location:
Boardroom Spirits, Lansdale, PA
Speaker:
Steve Tulli, CFP®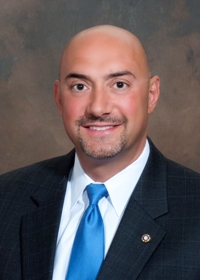 Thank you to our generous sponsor LPL Financial.

Our speaker will describe the sustainable investing landscape, explain sustainable investing approaches, address sustainable investing myths & challenges, and discuss challenges that exist within the industry.
During this session our speaker will:
Provide a thorough understanding of terminology
Demonstrate the significant growth of sustainable investing assets under management and illustrate what is driving the demand for Sustainable Investing solutions.
Describe Sustainable Investing Approaches including the ESG (Environmental, Social, Governance) Integrated Solution as well as Dedicated Sustainable Solutions.
Give specific examples of companies and situations where ESG screening has occurred using examples of Environmental – e.g., Cartoon footprint, Toxic emissions and waste, Renewable energy, Social – e.g., Supply chain labor standards, Privacy and data security, Access to healthcare and Governance – e.g., Board diversity, Business ethics, Anti-competitive practices
Address myths of sustainable investing including issues about lower performance, excluding securities from my portfolio and availability of sustainable investing is for institutional investors only.
Address progress needed in areas of data quality and coverage, green/impact "washing", lack of industry standards, and attribution analysis.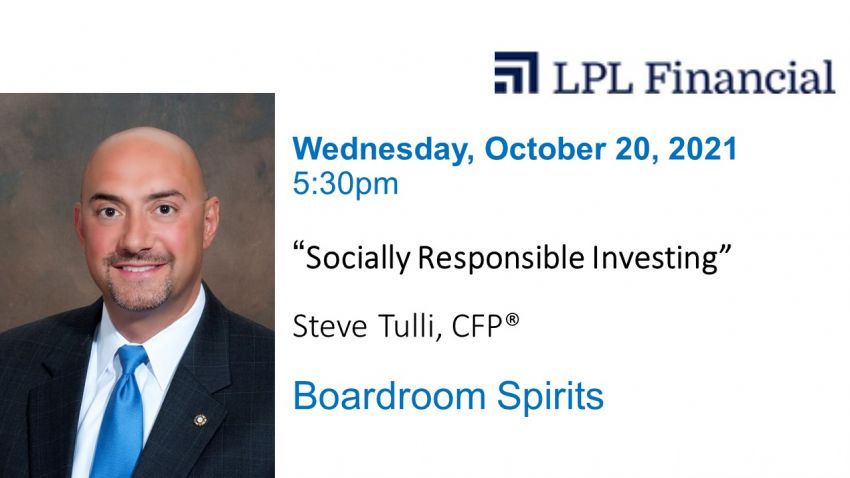 Speaker: For over twenty-five years, Steve has served individuals, families, charitable organizations and businesses with Wealth Management, Portfolio Management and planning solutions; providing clients with impeccable service, quality advice and personal comfort, all delivered with the professional integrity clients deserve.

In 2019, Steve established an independent practice through LPL Financial in Radnor, PA after many years with Wells Fargo Advisors, Merrill Lynch and Morgan Stanley. He earned an undergraduate degree in Business Administration and MBA from Villanova University.
In addition to helping clients, he is committed to our regional community. He is proud to have served as President of the Board of the Montgomery County Estate Planning Council and also served as Board Chair of West Catholic Preparatory High School. He was the Chairman of the Board of Malvern Retreat House and was a former Trustee for The William H. McGarvey Scholarship Fund. Additionally, he volunteered as an Audiobook narrator for "Reading for the Blind and Dyslexic" (now known as Learning Ally).
Socially Responsible Investing (SRI) / Environmental Social Governance (ESG) investing has certain risks based on the fact that the criteria excludes securities of certain issuers for non-financial reasons and, therefore, investors may forgo some market opportunities and the universe of investments available will be smaller.
Securities offered through LPL Financial, Member FINRA/SIPC. LPL Financial and The National Associate of Estate Planners & Councils are separate entities.