The 2021 Tax Proposals: A roundtable discussion of what to know and what to do before 12/31/21
Date:
Wednesday, November 17, 2021
Location:
Webinar from your location
Speaker:
Michael Breslow, Esquire, Jonathan Samel, Esquire, Andrea Moore, Tax Manager, & Mary Saylor, CPA, CFP®
Registered for this event? Login now to view additional event details.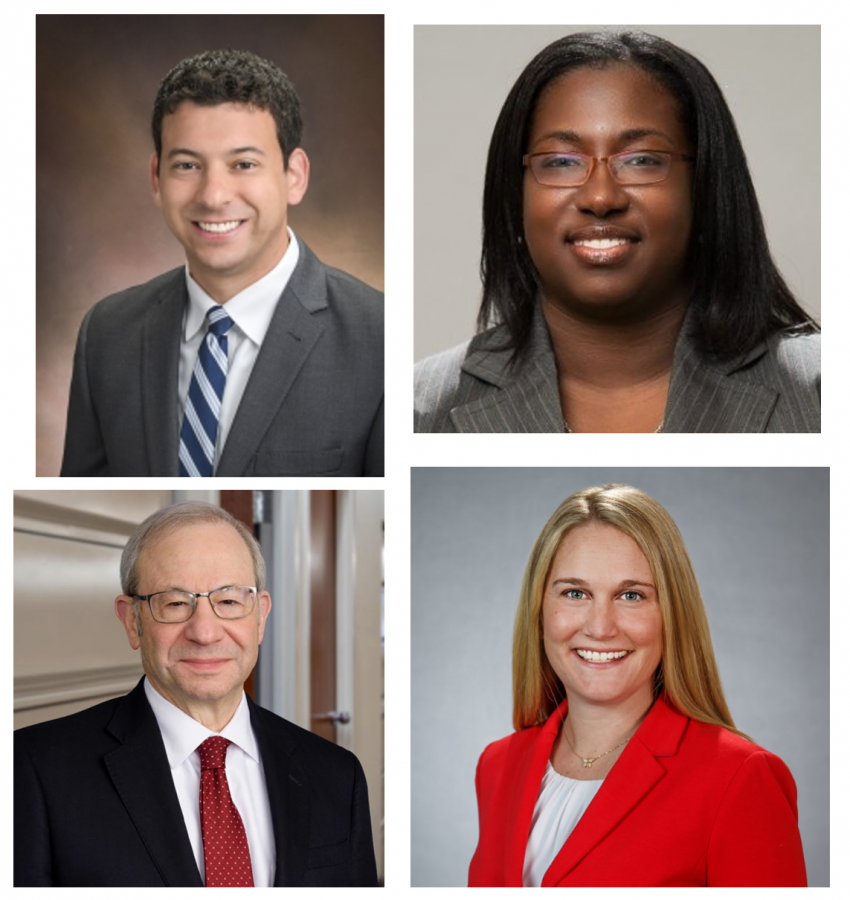 Our Speakers:
Jonathan Samel, Esq. chairs the Business and Estates Department of Hamburg, Rubin, Mullin, Maxwell & Lupin, P.C. For more than 35 years, he has successfully combined his practical experience in business law and estate planning with a detailed technical knowledge of tax law to assist clients around the Delaware Valley. His practice focuses on structuring and implementing business transactions and tax planning for private businesses and individuals. His work includes assisting clients with all legal and tax aspects of the formation and operation of various business entities. He also has helped many dozens of family businesses with succession and exit planning.
Jon regularly negotiates and structures business purchases and sales, including asset sales, stock sales, corporate reorganizations, and other similar arrangements.
He also has substantial experience in drafting wills, trusts and other agreements which are designed to preserve wealth and minimize taxes.
Michael Breslow, Esq., a partner at Heckscher, Teillon, Terrill & Sager, P.C., focuses his practice on estate planning, trust and estate administration, and estate and gift taxation. Michael was named a Rising Star Super Lawyer by Thomson Reuters in trust and estate law in 2019.
Prior to joining Heckscher, Teillon, Terrill & Sager, Michael was an associate in a small business, tax and estate planning firm. He also clerked for the Honorable Mala Sundar, J.T.C., in the Tax Court of New Jersey, in Newark, New Jersey.
Andrea Moore is a Private Client Services Tax Manager at RSM US LLP. Andrea has over ten years of public accounting experience. She advises individuals and fiduciaries on tax consulting and tax compliance engagements. Andrea has worked on a variety of engagements from partnerships and S corporations to nonprofits and sales tax returns. Andrea currently specializes in high net-worth individuals, trusts and estates and Family Offices. She services several high net-worth family clients whose engagements range from tax compliance on individuals, estates, trusts, and investment partnerships to consulting on estate planning, transactional planning, and other issues.
Mary Saylor, CPA, CFP® is an advisor in RSM US Wealth Management LLC's Philadelphia metro area. She joined RSM in 2006 performing attest services for the audit department, including audits of retirement plans. After pursuing her CPA, she joined the wealth management team in 2010. Her current focus is working with high net-worth individuals and families, corporate executives, professionals, business owners and institutions such as non-profits/endowments and foundations to find solutions to meet their wealth management needs. Mary is also involved in growing the local retirement plan advisory service, which includes due diligence monitoring, fiduciary guidance and participant education for corporate retirement plans.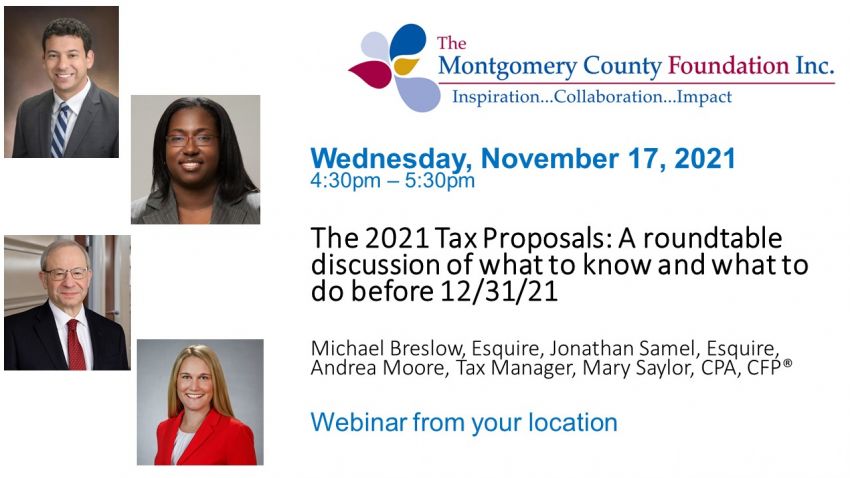 Thank you to our generous sponsor the Montgomery County Foundation, Inc. Visit their website here.