SECURE Act 2.0
Date:
Wednesday, March 15, 2023
Location:
The Alloy( section C of the Ballroom) - King of Prussia
Speaker:
Peter E. Moshang, Esq., Brown Brothers Harriman & Co.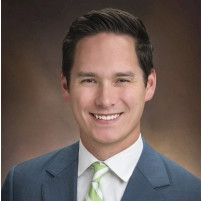 Is Your Planning SECURE? What You Need to Know About Estate Planning With Retirement Assets Following The SECURE Act 1.0 and 2.0 - Since January 1, 2020, there have been sweeping changes to the rules governing retirement assets (IRAs, 401(k)s, Roth accounts, etc.). This program will be a comprehensive review regarding what estate planners should know regarding planning with retirement assets under The SECURE Act 1.0 and The SECURE Act 2.0, as well as the draft regulations. This will include a review of the new rules, a comparison to the prior rules and a discussion of best practices in light of the new laws.
Our Speaker
Peter E. Moshang, Esq., joined Brown Brothers Harriman in 2022 as a Wealth Planner in the Philadelphia Private Banking office. Peter provides guidance to families and individuals on all aspects of their estate planning, including generational transfer of family wealth, business succession, philanthropy, next generation education and tax minimization. Previously, Peter was a Partner in private legal practice at Heckscher, Teillon, Terrill & Sager, P.C., where he focused his practice on estate and gift planning, estate and trust administration and closely held business succession planning. Peter currently serves on the Executive Committee of the Philadelphia Bar's Probate and Trust Law Section. Peter is admitted to practice law in Pennsylvania, New Jersey and Florida, and is a member of the Pennsylvania, Philadelphia and Montgomery County Bar Associations. He is also a member of the Philadelphia Estate Planning Council and Montgomery County Estate Planning Council. Peter was named a Pennsylvania Super Lawyers Rising Star in 2019, 2020, 2021 and 2022, and was named Best Lawyers: Ones to Watch in America for 2023. Peter received his B.A. in Political Science and Economics, summa cum laude, Phi Beta Kappa, from the University of Richmond, and his J.D., cum laude, from Boston University School of Law, where he was the Editor-in-Chief of the American Journal of Law & Medicine.
Thank you to our generous sponsor the Montgomery County Foundation, Inc. Please visit their website here: https://www.mcfoundationinc.org/aboutthefoundation.asp