Unprepared for Fortune: Tackling the Top 10 Challenges of Sudden Wealth
Date:
Wednesday, September 20, 2023
Location:
Boardroom Spirits, Lansdale
Speaker:
Michael B. Karwic, CFP®, CeFT®, CRPC®, AEP®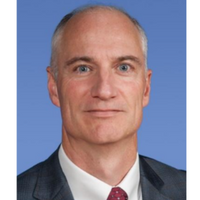 Members may bring a colleague for free! Please register all attendees prior to the meeting.
Program
Acquiring a significant amount of wealth suddenly, such as from an inheritance, the sale of a business or a lottery win, can be overwhelming and sometimes difficult to manage. Join us in September as professional speaker & financial advisor Michael Karwic covers the top 10 challenges of Sudden Wealth and ways that we can help clients to better navigate those challenges. The presentation promises to be entertaining as he covers some of the more surreal scenarios that actually happen, while extracting lessons from those situations that can help in our every-day practices with our clients. It is an event that you will not want to miss.
About our Speaker
Michael is a financial advisor, writer and professional speaker on a number of topics including Strategies to Navigate Windfall Wealth, Planning for Major Life Transitions and Professional Collaboration between Attorneys, Accountants and Financial Planners.
He holds a number of professional designations, and is about to complete the American College's Charitable Advisor in Philanthropy Program to acquire his "CAP Designation". And in one of his more unique rolls, Michael and his business partner are both faculty members with the Sudden Money Institute, with Sudden Wealth being the topic of tonight's presentation.
Michael is passionate about inspiring other professionals to work collaboratively for better client outcomes. He currently gives a keynote speech on that topic as well, and his book on the topic of collaboration will be available in January. (2024)
5:30-6:15 Networking/cocktail demonstration ~ 6:15-7:00 Dinner ~ 7:00-8:00 Meeting/Presentation
Thank you to our generous sponsors: