Economic/Market Update
Date:
Wednesday, January 17, 2024
Location:
William Penn Inn
Speaker:
Henry B. Smith, The Haverford Trust Company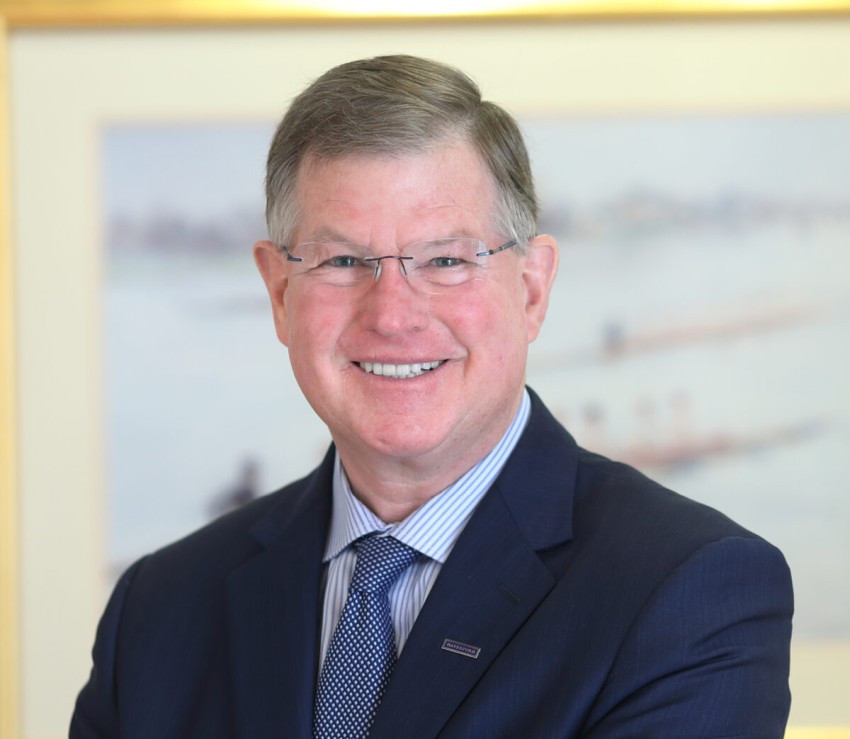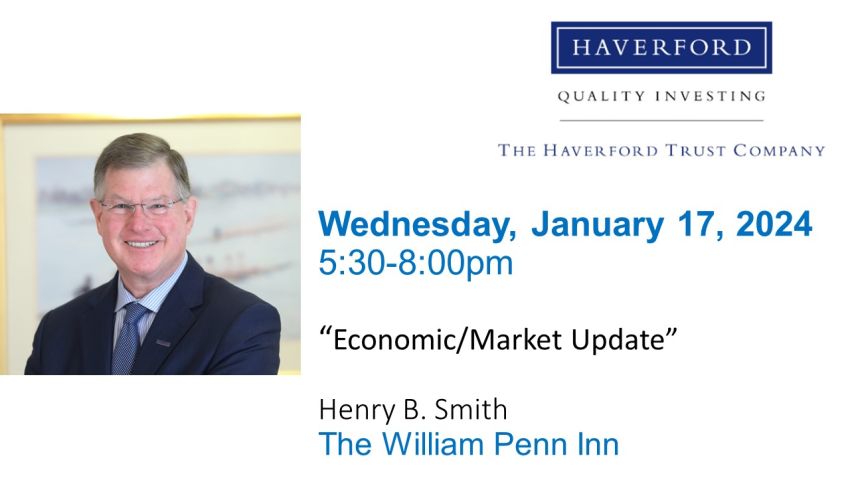 This meeting will provide an economic outlook for 2024, focusing on the U.S. economy, financial markets, interest rates, what the Federal Reserve will do, as well as global events.

Thank you to Haverford Trust for sponsoring this meeting. Please visit their website here: https://haverfordquality.com/.
Our schedule is 5:30-6:15pm networking, 6:15-7pm dinner, presentation 7-8pm.
Our Speaker
Mr. Henry Smith has been with Haverford since 1991. Hank guides the firm's efforts to ensure the quality, consistency, and implementation of the investment philosophy. He is a voting member of the Investment Selection Committee and serves on the Board of Directors of The Haverford Trust Company. Hank is also a frequently called-upon resource for local, regional and national media sources like Bloomberg, Reuters, Associated Press, and CNBC for financial and economic thought leadership.
Achievements & Recognitions
"Financial and Economic Thought Leadership," Bloomberg
"Financial and Economic Thought Leadership," CNBC
"Financial and Economic Thought Leadership," Fox Business
Certifications & Education
B.A., Franklin and Marshall College
FINRA Series 7, 63, and 65
Board Affiliations & Professional Membership
Trustee, Avon Old Farms School
Trustee, Pennsylvania Historical Society
Trustee Emeritus, Pennsylvania Academy of the Fine Arts
Previous Experience
Assistant Vice President / Portfolio Manager, Mellon Bank
Senior Investment Officer / Portfolio Manager, PNC Bank
Previous Board Affiliations
Trustee, Franklin & Marshall College
Trustee, Camp Tecumseh
Trustee, Rectory School
Research Support Team
Timothy Hoyle, CFA, Chief Investment Officer
Maxine Cuffe, CFA, Vice President & Director of Global Strategies
Halie W. O'Shea, Vice President & Director of Research
Terrance Rebello, CFA, CIPM, Senior Research Analyst
Michael J. Sadovy, Senior Research Analyst
Noah J. Fisher, CFA, Senior Research Analyst
Joshua P. Giacalone, Corporate Sustainability Analyst
Huy Nhu, CFA, Research Associate
Conor Osborne, CFA, Trading & Portfolio Implementation Specialist